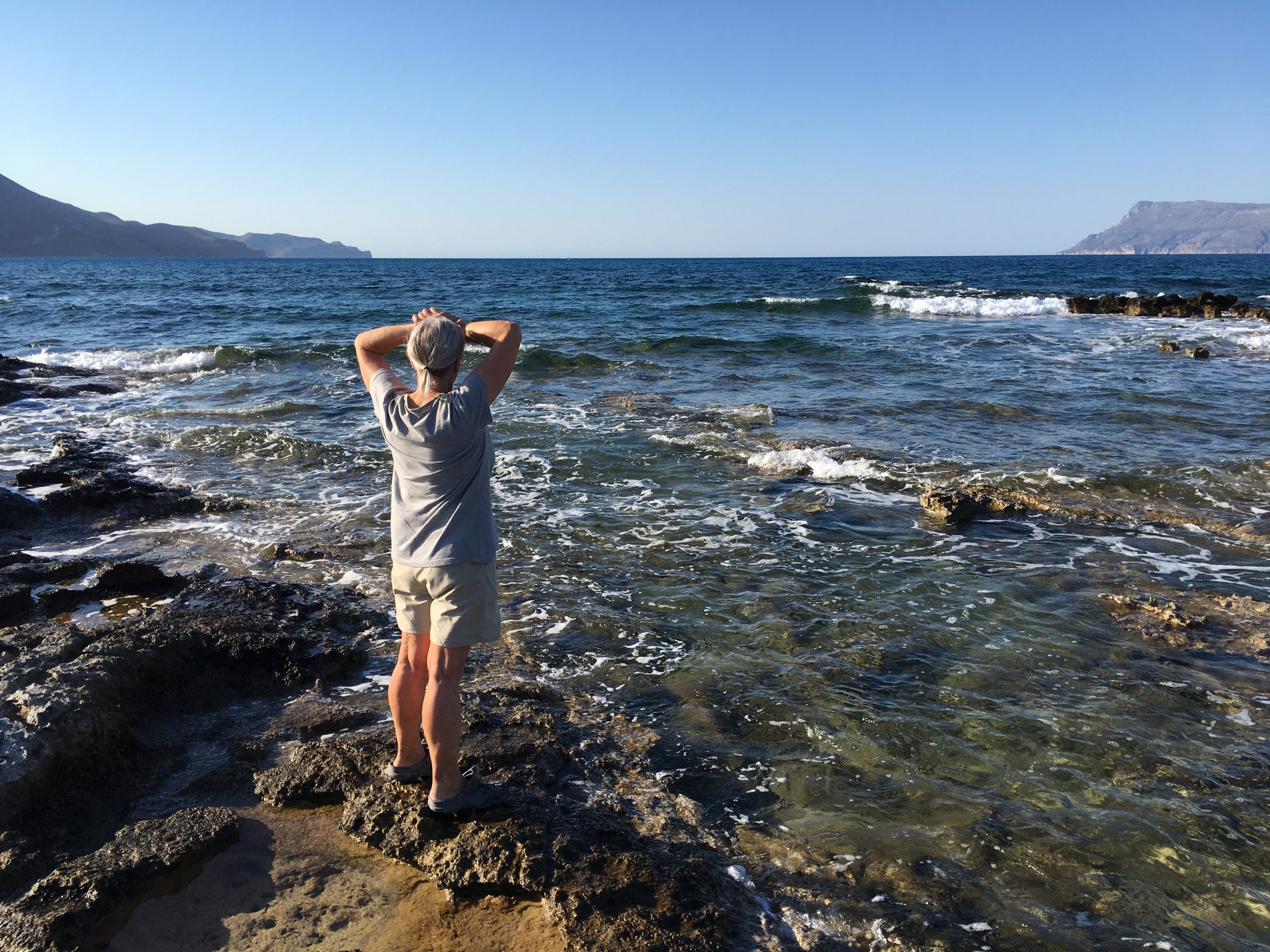 I suppose we have all been writing much more since March. Oddly I feel more connected in
some ways than when I have been in Bristol. I have really appreciated that. And I suppose we have all been touching base not just with close friends bat with the outer hinges of people we used to be close with. Sorry, I am rambling.
Missing... Just started to think about what it is that I miss about Bristol, apart from fiends in the flesh. The library? But that is not the same and probably won't be for some time. I do like the idea of being able to phone a librarian and actually get advice from a human being about what to read next.
Eating out? Well, we didn't do that much anyway unless we are travelling. The other early evening we saw a trip boat coming in from Bates- the beach at the end of the Western Peninsular-Gram vous a. We got into the car and drove fast down to the harbour to ogle at tourists. Rare animals.
Many wore masks and the coach couriers and drivers were wearing face shields.
The coaches probably come in from Chania and some of the other resorts with a few local tourists. It is a big boat, nowhere near full. The danger for the hospitality industry here is that there are now never enough holidaymakers to actually turn a profit.
Anyway back to missing. I was fairly appalled that what I miss most is online shopping. What do I buy? Clothes, Crocs, notebooks from Muji, ink (yes, I know!), electronic toys from IJT, books from Amazon and its re-sellers…. The odd peculiar purchase from eBay. Now do you see why I am not really keen to get back. Apart from the fiends, of course. (You need to understand that I sometimes handwrite the blog into Nebo, then transfer it into Word or some other WP app. Nebo tries its best but often garbles things. Fiends in the flesh made me smile.)
More Underwater
Now it is getting a bit warmer, we often go snorkelling in the morning. We were in the water at around 0800 and to start with, not a lot of activity as we explored a new underwater landscape near the port. A lot of it quite shallow. A few pretty wrass with electric blue markings around their heads, then Al found another Moray eel. Eventually I saw its head poking out of its hole. Unfortunately we saw a dead one on the beach, just on the beach outside The Cellar bar and restaurant. All the fabulous colours drained away. About 1 m long and quite thick. I'm not sure I want to meet one swimming.
Hospitality
Last week we went for an outdoor supper with our landlord's family, now our friends, and neighbours from across the road. Despoina, the matriarch, cooks a dream and Eleni (honorary daughter) is no slouch when it comes to food. Ignoring the meat kebabs, there were sardines, caught by Despoina's sister Stella, hot peppers from the garden, spicy roast potatoes to die for…. Enough, we have not had supper yet! But here comes the digression. Φιλοχενια (Filoxenia) is the Greek word for 'hospitality'. They really mean it. I am sure you have all had the experience of rolling up at a Greek household, maybe just asking the way, and been offered something to drink, something to eat, even if only water and biscuits. Also, in the country, you will be given something to take away - a bag of oranges, lemons, figs - whatever is in season. Even in these Covid times, you really can't refuse.
I started to think about how we, in the UK are so poor at generosity to strangers, I'm not talking about charity donations or even giving money to street people or cooking for bereaved friends, I think it is more about the inhibitions that surround both giving and taking. The worst part is that the word 'hospitality' has been hijacked by the food, drink and accommodation trades, leaving us with nothing to characterise genuine giving to strangers. The word in Greek is literally 'friend strangers'. Apparently it was the custom to prepare an extra portion of food, just in case a stranger came to the door. Our neighbours often bring gifts of food, and that's just what it is, an extra portion of what they are eating themselves. The other side of this coin is that effusive thanks are not expected or given. Apologies are also rare in this culture, a relief from the British habit of constantly apologising. Enough. I want to tell you about our Rodopou trip.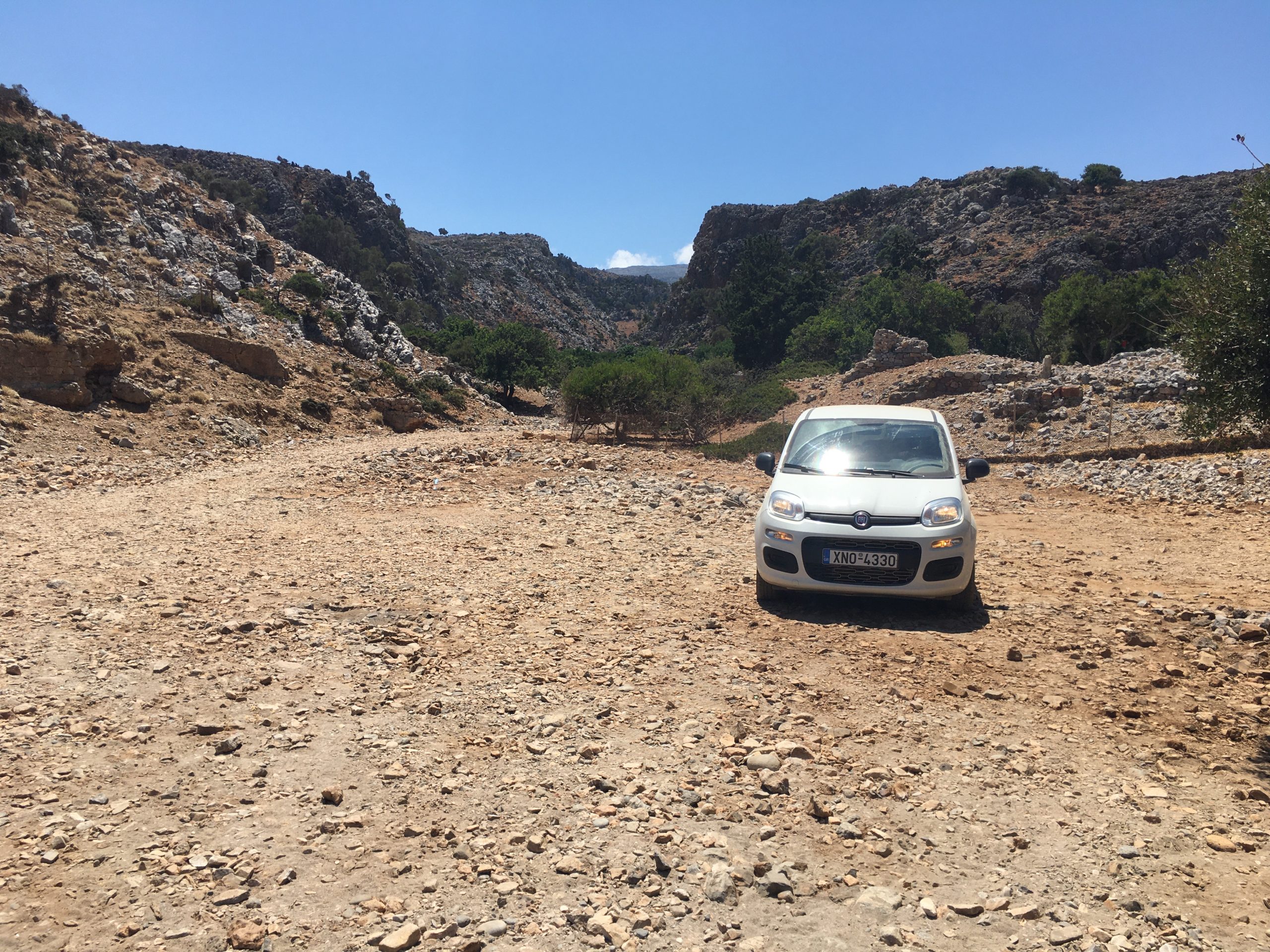 The Road to Rodopou
By now you are probably familiar with the shape of Western Crete, with its double peninsulars. Rodopou is the larger eastern Peninsular and we have wanted to explore this ever since we first came here. In 2018 we were told that it was only suitable for 4-wheel drive cars or the farmers' pick up trucks. We made the proposition to Phil and Shehina (who own a 4WD) that we could go in convoy along the 20km track to Menies Beach. They agreed and last Thursday we set out, packing beach kit and picnics. Wow, what a trip! Amazing rocky landscapes, gorges, reveals of the sea, goats, ruined sanctuaries and finally the beach. Al took a short video that he put on his FB page, so some of you will have already seen it. It's worth a look!
https://www.facebook.com/al.lethbridge/posts/10158722075489529