Yesterday was Stuff…. And now the Nonsense
It is a real experience sorting through the 20 year build up of, well, stuff. We are lucky that in Bristol we have a willing Gumtree and Freecycle audience. The odd thing is that whereas the deluge of 'stuff' ( I am still working my way through the smaller of our 2 basement rooms) makes me feel sort of claustrophobic and nauseous, it has also made me realise that one of the things I may miss most in Crete is shopping. Ridiculous, I know, especially in the light of the above. I suppose it was so easy, say, before driving down to Snork Maiden in France, to do the rounds of Screwfix and Force 4 etc. to pick up the items on the list, to say nothing of Amazon etc. delivering g to our door. Of course, there was also the clothes shopping – Uniqlo, Rapanui, Lucy & Yak all favourites. But here's the thing. Actually I haven't missed it at all in the last 15 months. I think it's the exposure to goods that is awakening the cravings, a bit like an alcoholic or chocoholic encountering temptation after being in rehab. Of course, Crete has shops, it even has mail order, but lockdowns put paid to the first, and a lack of facility with internet Greek, the second.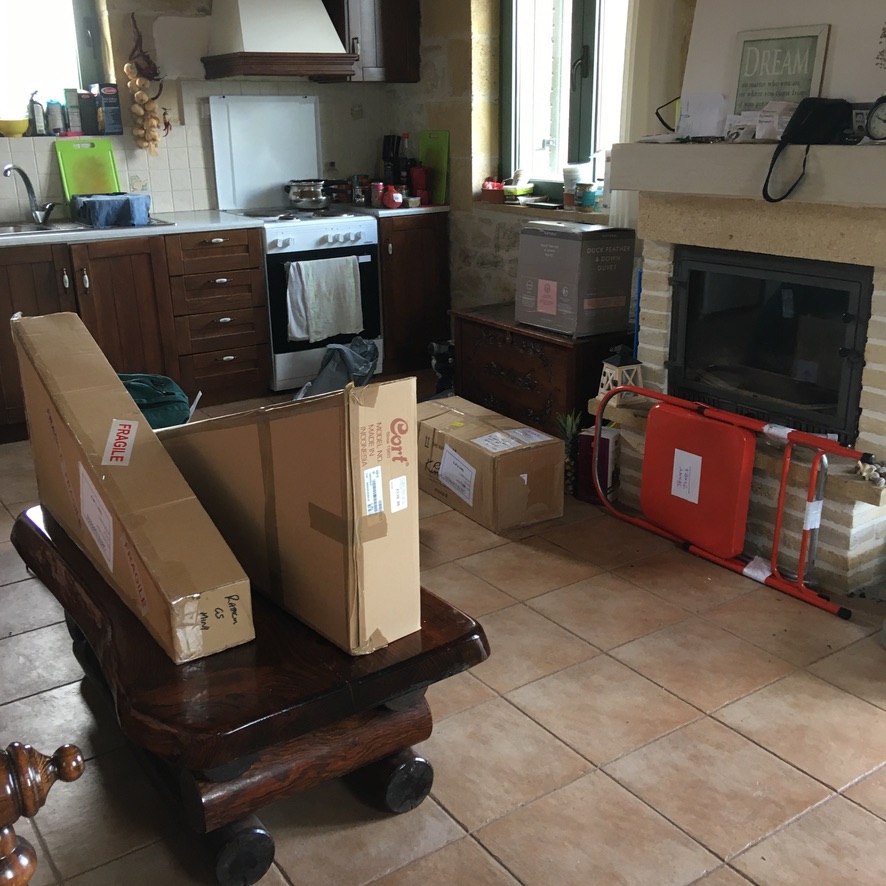 Prior to Brexit, there was a solution. A removal / delivery company, Nomad, would take delivery at their Northampton warehouse and transport small mixed loads to Crete at fairly regular intervals. Very handy for those who can't do without tea, Marmite and Bath Oliver biscuits. Or another music instrument or yoga chair from home ! Brexit has put paid to that route, at least for the food items (including tea).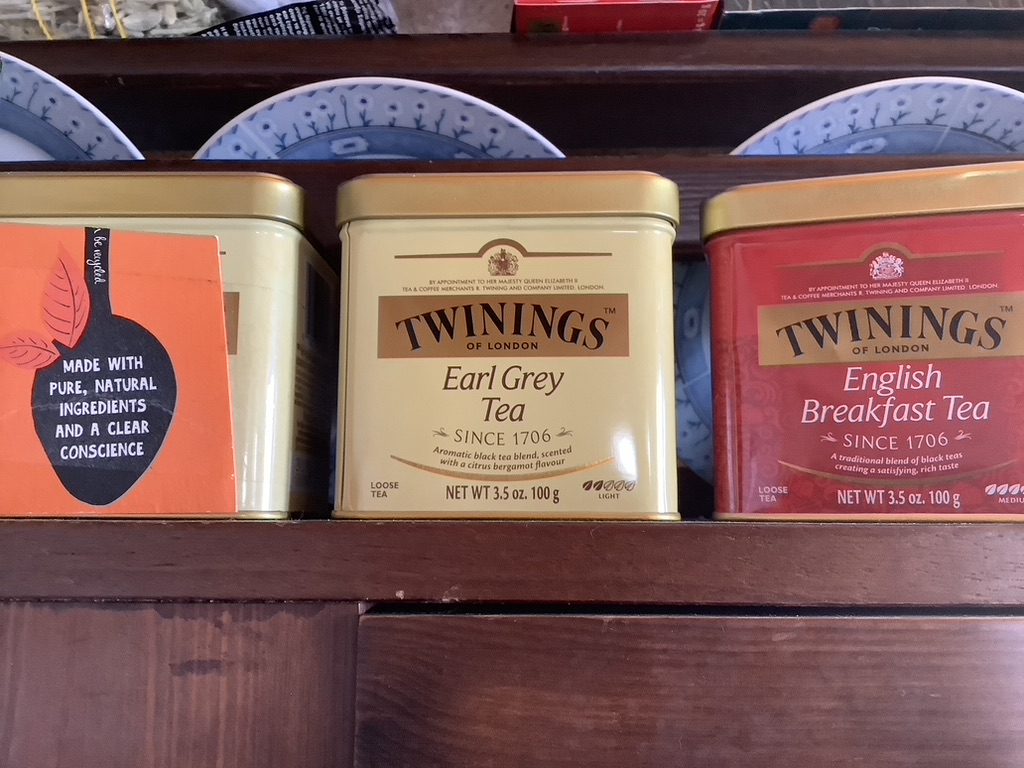 Tomorrow, Day 8 test. Still no results from Day 2. World beating Test and Trace. Really?